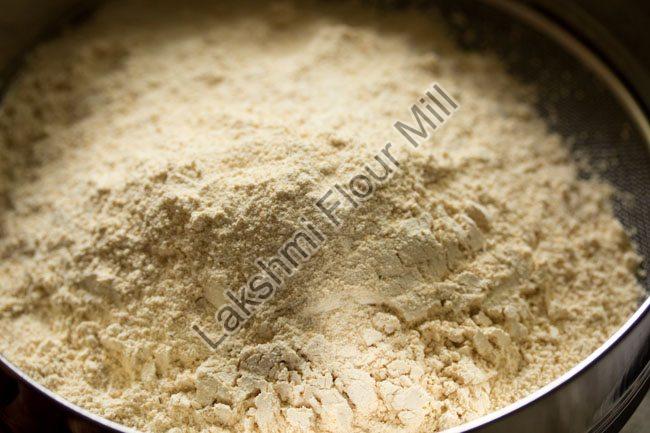 Dal flours are a staple item in almost all Indian states along with multiple other countries. You will easily find flours in almost all Indian households as they stock up on this nutrient-rich food product and use it to cook up multiple dishes that are not just healthy but yummy! One of the favourite dal flours is the urad dal flour that gets widely used in numerous Indian and Sri Lankan cuisines.


Urad Dal Flour is made from urad dal which is also commonly known as the black gram lentils. The skinned glam gram lentil dal is ground to get the urad dal flour. The wholesome pale white urad dal flour is a wonderful source of carbohydrates and protein and is used to make cuisines that are best suited for festivals as well. Thus, making urad dal flour a favourite in Indian kitchens.


How Is Natural Urad Dal Flour Prepared?


Urad Dal flour in Tamil Nadu is used in preparing many staples food items like idli, dosas and even vadas. In the northern parts of the country, Urad dal flour is used to prepare a yummy dish called Radhavallabi and other items like multigrain chilla, kachori and so on. However, how is natural urad dal in Tamil Nadu or any other mills prepared?


As already mentioned in one of the above paragraphs, the flour is made from black lentils. The process to prepare it is as follows:


The very first step is to clean the raw black lentils.
After being cleaned the lentils are now roasted.
The urad dal or the black lentils are now skinned which means that the seed coat or the testa is now removed.
The final step is to ground these skinned black urad dals to obtain the pale white nutrient-rich urad dal flour.


The urad dal flour can be used to cook a few Chinese dishes as well besides being used to prepare Indian cuisines. A packet of fresh natural urad dal flour can be preserved for days when stored in a dry and cool place and an airtight canister.


The Multiple Health Benefits of Urad Dal Flour


The
natural urad dal flour in Tamil Nadu
can easily be consumed daily as flavours get easily blended with it and the end food product is extremely delicious while also being healthy. The health benefits of the flour are many, some of which are listed below:
Urad dal flours are rich in potassium. Thus, daily consumption of urad dal flour in the optimum amount is good for your blood pressure and can prevent kidney stones.
The flour is very low in fat and thus can be a staple food for all fitness-minded people.
Urad dal flour is good for men, women, and kids alike as it is rich in iron and thus keeps you active throughout the day.


Conclusion


Natural Urad Dal Flour has the perfect mix of all the qualities that we must look for in our daily food items. Ensure your urad dal flour has no lumpiness or discolouration, and you are good to prepare the multigrain chilla.